Elkem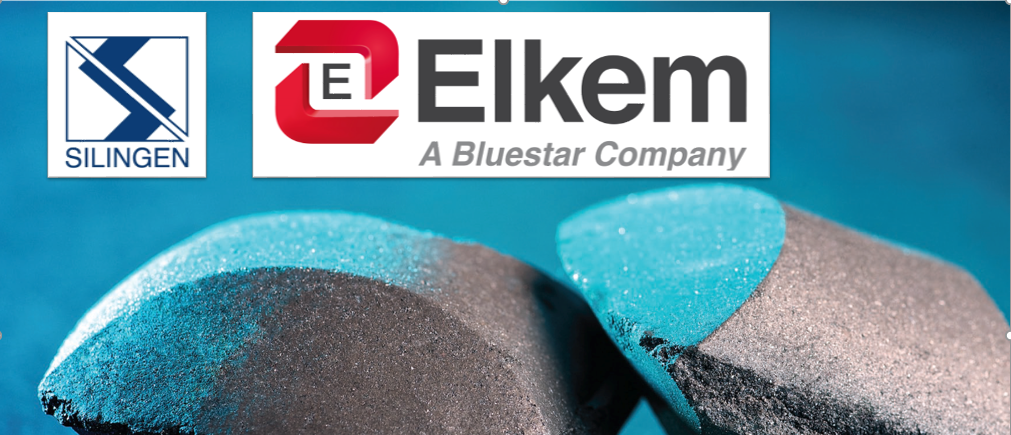 Elkem is one of the world's leading suppliers of silicon-based advanced materials with operations throughout the value chain from quartz to specialty silicones.
On November 18, 2016 Elkem, an overseas subsidiary of Bluestar, announced the signing of an exclusive cooperation agreement with Silingen to launch in-depth cooperation in the production, sale, marketing and R&D of ferrosilicon.
Ferrosilicon is widely used in the steel industry, the foundry industry and the ferroalloy industry, an indispensable deoxidizer for steel making, and an important inoculant and nodulizer in the production of nodular cast iron. For years Silingen has been using the raw materials provided by Elkem to produce high-quality ferrosilicon in its facility in Portland, with the annual output of 18,000 tons. As a world-class producer of metallic silicon and silicon materials, Elkem leads the worlds in such sectors as silicon materials, casting, carbon, and solar-grade polysilicon with a high reputation and several world advanced technologies.
According to this agreement, since January 1, 2017, besides continuing to supply raw materials needed for the production of ferrosilicon to Silingen, Elkem will be responsible for the sale and marketing of BriqSilTM ferrosilicon via its mature global marketing network while Silingen will focus on producing high-quality ferrosilicon in the Polish facility. The R&D will be a joint effort among Elkem, Silingen and clients.
The partnership will help improve the continuity of the product supply and the reliability of the product quality so as to lay a solid foundation for further market expansion of both parties.
More about Briqsil More about ELKEM
Contact Us
Do you have any questions or need a quote? Send the form below.
We will respond within 48 hours.